South Shore MOT Blackpool Test Centre
If your car is older than three years, it must pass an annual MOT test if driven on public roads. At Lewis Motors, you can count on us to give you a friendly, trustworthy and efficient service. It's not just cars that we can MOT. We can also test taxis including seven-seaters. And we can carry out MOT tests on vans and light commercial vehicles too.
Lewis Motors is one of Blackpool's leading service, repair and maintenance centres. As a registered MOT testing station, you can count on us to ensure your car or van is safe. We also test light commercial vehicles too. Aside from being a leading and efficient MOT station, we're also independent BMW experts! Contact Lewis Motors today to book your vehicle in for an MOT test
At Lewis Motors, we're committed to providing our customers with a high level of service. What's more, we aim to do so at the best possible prices! From time to time, we have promotions and special offers. We believe that maintaining your car shouldn't cost the Earth. Check our website often to learn more of the special offers currently available for MOTs and more!
HONEST CUSTOMER SERVICE
There are very few situations which call for you to hand over the keys to your car. When you have to take this sort of step, it's imperative that you feel confident in those who are looking after your pride and joy, and this goes far beyond merely keeping your motor safe.
Here at South Shore MOT Center in Blackpool, we have an extensive track record which backs up our commitment to providing the service our customers are looking for. We offer honest and open advice, without keeping the car you can't live without as a hostage, and always endeavour to make repairs affordably and within a timescale which works for you.
DO I NEED AN MOT BLACKPOOL TEST?
MOT tests aren't exactly exciting for most people, and you can easily be forgiven if you don't understand services like this. If you're confused or would like more information about our Blackpool MOT services, you can find more details below. Once you're ready to go ahead with the test, you can book a slot which is convenient for you right here, and we'll be ready and waiting when you arrive.
WHEN DO I NEED A BLACKPOOL MOT TEST?
To keep the roads safe for everyone, any car which has been on the road for three years or more has to check in for an MOT. Following the initial test, you have to renew your MOT each year, but you can find the current expiry date on your last MOT certificate.
It is the responsibility of the registered keeper to ensure that a valid MOT is maintained on a car, making it crucial that you're aware of your renewal date.
WHY DO I NEED AN MOT TEST?
While your car will usually roll out of the factory without any faults, these machines have to withstand a tremendous amount of abuse, and it doesn't take long for them to show the signs of age. The way that you use your vehicle and the journeys it performs in its life will dictate the areas which need attention first.
As it's impossible to say which part of your car will need to be repaired first, it's crucial that skilled mechanics can check the weak points from time to time. This is why MOT tests are so necessary; they protect you from car issues which you may have never seen coming.
This isn't just about keeping your car on the road, though. Along with ensuring that you don't get any nasty surprises, an MOT is also a legal requirement. If the police catch you without a valid test, you could be fined up to £1000, and some insurance companies will even refuse claims for cars which aren't up to date.
HOW DO I BOOK AN MOT TEST IN BLACKPOOL?
Blackpool is a prominent place with a lot of different mechanics on offer, creating a challenge of those who haven't used services like this in the past. Most of these businesses are very traditional, and will only accept MOT test bookings over the phone or in person. We take a different approach at Southshore MOT Center.
Instead of locking you into a tight schedule, our online booking system makes it possible to choose the exact time and date you'd like your test, without having to use time out of your busy day to call us. Of course, though, ease isn't the only part of a decision like this. We believe that our MOT services are among the very best Blackpool has to offer, but you don't have to take our word for it.
WHY CHOOSE SOUTH SHORE MOT CENTER IN BLACKPOOL?
Our Reviews Speak For Themselves: It's easy to say that we've made a lot of people happy with our MOT services, but we prefer to let our reviews speak for themselves. We have received consistently positive reviews on services like Google, and you can find them by just searching for "South Shore MOT Center."
People Over Profit: We never turn away a job because it's too big or small. No matter how challenging or time-consuming your MOT test may be, we pride ourselves on completing each job which comes through our doors.
Experience Pays Off: We've worked hard to build a team of dedicated, skilled, and experienced mechanics for our MOT testing in Blackpool, enabling us to provide customers with an unparalleled service which won't leave any stone unturned.
We Value Honesty: When you trust a mechanic to work on your car, you don't expect to be told lies. We understand that honesty is crucial in a business like this, and have worked very hard to build a team which is not only able to handle any motor-related challenge but will do so with complete openness.
We Don't Waste Time: From our online booking system to our unrivalled turnaround times, we've done everything in our power to create a slick and straightforward method to handle your Blackpool MOT tests. We don't like to waste our customers time but are more than happy to give you hands-on support if you're unsure about the steps you need to take with your car.
A Local Business: As a part of Lewis Motors, we are very much a local business. Many of our mechanics come from Blackpool, and our MOT tests have been keeping residents of this area on the road for decades, giving you peace of mind that you're coming to the right place.
Keeping a car on the road isn't the most straightforward job for a lot of people. When you have a lot on your plate, it's easy to miss the expiry date of something like an MOT. With hefty fines for those who break the rules, though, it is crucial that you keep on top of this side of your car maintenance, but South Shore MOT Center is here to help.
If you're ready to book your MOT, head over to our booking page and take a look at the dates we have available, if you need more time or a little bit of advice, feel free to give us a call or email using the details which can be found on our contact page.
Talk to us today | Further Reading | Used BMW Specialist | Mot Blackpool
Why Choose South Shore Mot Blackpool
Motorists sometimes dread getting an MOT test carried out on their vehicles. They are worried about their vehicles failing and receiving expensive repair bills. At Lewis Motors, your vehicle safety is of paramount importance to us.
But, what's also important to us is that we offer you real value for money. What we won't do is persuade you to pay for repair work that is unnecessary on your vehicle. Our friendly and approachable technicians are trustworthy.
Lewis Motors is also a well-known Blackpool MOT centre. Apart from testing vehicles, we also service and repair them too! You can count on Lewis Motors for your MOT Blackpool and servicing needs.
Talk to us today | Further Reading | Used BMW Specialist | Mot Blackpool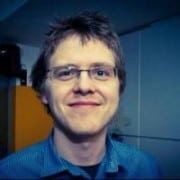 I took my BMW 1 series to Lewis motors and can't say enough how good the service was. They know BMW vehicles inside out and provide a fantastic service at a modest price. I will use Lewis Motors again and would recommend them to anyone.
At South shore Mot Blackpool Centre, you can have us do a Blackpool MOT service on any car that is 3+ years old. We can also do MOT Blackpool based tests on taxis that are one or more years old. Unsure if your car needs an MOT test? Feel free to contact us and we can find out for you. Alternatively, you can check on the gov.uk website.
Tradespeople rely on their vans and they transport tools, materials and between different jobs. Many people do a lot of mileage in their vans. A comprehensive MOT test checks those vehicles are still in good working order. If a test doesn't get carried out when it's due, drivers risk facing the long arm of the law! Contact us today to book in your van for an MOT Blackpool based test.
There are just a handful of MOT test centres in the Blackpool area that can test light commercials. Owners of such vehicles prefer to use Lewis Motors. That's because we offer an efficient, professional and speedy service. If you've got a Class 7 light commercial vehicle, give us a call today to book an MOT Blackpool based test for it.
Contact Mot Blackpool Via Contact Form.