Lewis Motors Car Mot Check Blackpool
Car Mot Check Blackpool Service
Any car older than three years must pass an annual MOT test if you're going to drive it on public roads. With Lewis Motors, you can rely on us for your car MOT check.
We can provide an affordable, friendly and efficient service for not just your car, but also any taxis, seven-seaters and light commercial vehicles that you may be driving.
About Our Blackpool Service
As the leading service, repair and maintenance centre in Blackpool, we've been providing excellent customer service to the area for many years and have partnered with many local businesses as well as served local residents to help them with their car mot checks.
We're also specialists in BMW vehicles, so contact Lewis Motors if you need help with your vehicle.
Lewis Motors is always looking for more ways to impress our clients, which is why we occasionally offer special deals on our services.
Whether it's a car MOT check Blackpool based service or not. We probably have some unbeatable offers that set us apart from our competition both in terms of quality and affordability.
Most people hate going for their MOT test because they're worried that their car might not pass. Resulting in expensive repairs that they simply can't pay for. With us you can rest assured knowing that we'd never overcharge you. Or force you to pay for repairs that simply aren't needed.
We'll perform a reliable car MOT check for you and let you know about all the problems and solutions that we've found with your vehicle. Your safety is our concern and all of our technicians are approachable. Meaning you should not hesitate in the event you have a question.
So if you're in need of a reliable car MOT check, do get in touch with us and let us know about the services that you personally require.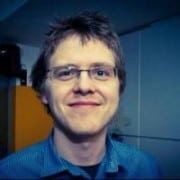 I took my BMW 1 series to Lewis motors and can't say enough how good the service was. They know BMW vehicles inside out and provide a fantastic service at a modest price. I will use Lewis Motors again and would recommend them to anyone.
We'll happily perform a car MOT check on your vehicle that is 3+ years old. We also perform MOT tests on taxis. If you're not sure if you're due for an MOT test, then get in touch with us for advice or check the official UK government website.
We know just how important a van is to a tradesman or worker, which is why we do everything in our power to ensure that you get a comprehensive car MOT check that will detail all of the potential problems with your van so that you can repair it and reduce the risk of it breaking down during a job. Contact us today and we'll be happy to help with your van.
There are only a few MOT test centres in Blackpool that would be willing to work on light commercials. Lewis Motors offers a comprehensive MOT check service on not just cars, but also Class 7 light commercials. If you're in need of professional and speedy service to help with your light commercial, then don't hesitate to get in touch with us.
Contact Us Via Contact Form