Lewis Motors – Mot And Service Blackpool
Mot And Service Blackpool
If your car is at least three years old then you'll probably need to bring it into a service centre for an MOT and service. At Lewis Motors, we're specialists that have been testing, servicing and repairing vehicles for many years, so we're confident that we can provide you with the services that you're looking for at an affordable price.
About Our Blackpool Service
We're one of Blackpool's leading MOT testing centres that also services and repairs vehicles. We're a registered MOT testing service, meaning that you can rely on us for high-quality customer service and to keep your vehicle safe when it's on the road. We also test and repair light commercial vehicles, so we're a one-stop shop for all of your vehicle MOT needs. We're also BMW experts, so don't hesitate to give us a call should you require specialist services.

An MOT and service can be costly especially if you pair it with repairs, but luckily, Lewis and Motors is always running promotions and special offers. We believe that you should never have to pay unreasonable amounts of money just to keep your car on the road, hence why we're always looking for ways to lower the costs of our services to provide for more customers.
We know that getting an MOT and service can be expensive and time-consuming, hence why so many people put it off to the last week or few days. However, we understand this concern which is why we always focus on the customer experience first. No matter what vehicle you're driving, we'll tailor our services to your exact needs.
We also take pride in offering real value for money. We don't do anything to persuade you to pay for expensive repairs and our technicians are friendly, approachable and honest about your vehicle.
Lewis Motors is a reputable Blackpool MOT centre that not only repairs vehicles but can also service and repair them. No matter if you drive a car, a taxi, a 7-seater or even a light commercial truck, we provide our services to a wide range of customers.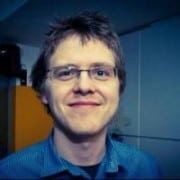 I took my BMW 1 series to Lewis motors and can't say enough how good the service was. They know BMW vehicles inside out and provide a fantastic service at a modest price. I will use Lewis Motors again and would recommend them to anyone.
If you're in need of an MOT and service for any car that's older than three years, we'll be happy to provide. If you're not sure if you need an MOT test yet or not, then get in touch with us and we'll happily lend you a hand.
We understand that vans can be an important part of people's lives especially if they rely on it for trade work or their day job. This is why we also offer MOT and service for larger vehicles such as a van so that we can keep hard-working people at their jobs and give them peace of mind knowing that their vehicle is running at optimal conditions.
There aren't many MOT test centres in the Blackpool area that will take Class 7 light commercial vehicles–but we do! If you're in need of an efficient and speedy service to perform an MOT and service on your light commercial vehicle, then don't hesitate to give us a call.
Contact Us – Book Mot Blackpool