Lewis Motors Cheap Mot Blackpool
Cheap Mot Blackpool Service
Your car must pass an annual MOT test if it's older than three years. With Lewis Motors, you can rely on us for cheap MOT services and a trustworthy and friendly service. In addition to cars, we also test seven-seaters, taxis, vans and even light commercial vehicles.
Whatever your MOT needs are, we're the perfect service to give you a hand
About Our Blackpool Service
As one of Blackpool's leading service, repair and maintenance centres, you can rely on us to keep your vehicle safe for the road. We're a registered MOT testing station that focuses on offering excellent customer service and dependability. In addition to being a cheap MOT service, we're also BMW experts. So whether you need an MOT test or help with your BMW vehicle, get in touch with us and we'll be glad to help.
Our company is committed to offering excellent customer service that is second to none. We aim to offer you the best services at affordable prices that won't break the bank.
Every now and then, we offer our customers promotions and offers that can offer even more savings. Don't hesitate to check our website if you'd like to learn more about the special offers we currently have.
Let's face it, an MOT test can be one of the more stressful things motorists do because they might fear that their vehicle will fail and be charged with ludicrous repair bills. With Lewis Motors, we take great pride in ensuring that your vehicle is safe with our high-quality yet cheap MOT services.
We won't try to force you to repair your vehicle in unnecessary ways and will share only practical advice. Our technicians are friendly, approachable and above all else, honest.
We're also a well-known MOT centre in Blackpool. However, we don't just test vehicles–we also repair and service them too! We even work on vans, commercial vehicles and larger vehicles, so we're your one-stop shop for cheap MOT services and more.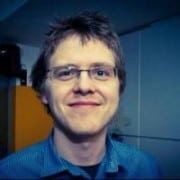 I took my BMW 1 series to Lewis motors and can't say enough how good the service was. They know BMW vehicles inside out and provide a fantastic service at a modest price. I will use Lewis Motors again and would recommend them to anyone.
We'll help you perform an MOT test on any car that is older than 3 or more years. We'll also do MOT Blackpool based tests if you drive a taxi that is at least year old. If you're not sure if you need an MOT, then don't hesitate to get in touch with us so we can offer you some solid and impartial advice.
If you rely on your van for transport and work, then we understand how important it is for you to pass your MOT test. Our tests carry out a comprehensive list of checks to ensure that your van is in excellent working condition so that it won't fail on your for your work. Remember that if you don't test your vehicle when it's due, you could face dealing with the authorities.
There aren't many cheap MOT test centres in Blackpool that will also work on light commercials. As an expert in the industry that has been in the business for many years, we've partnered with many different organisations and small businesses to provide a reliable MOT service for Class 7 light commercial vehicles. Simply give us a call today and we'll help arrange a Blackpool based test for your commercials.
Contact Us Via Contact Form