Lewis Motors Mot Test Blackpool
Mot Test Blackpool Service
Cars must always pass an MOT test if it's being driven on public roads and is at least three years old. If you're looking for a reliable business to help you perform that check and report back on potential issues, then you've come to the right place. Not only do we test cars at Lewis Motors, but we also perform MOT tests on taxis, light commercials and seven-seater vehicles.
About Our Blackpool Service
Lewis Motors has become one of Blackpool's most trustworthy service, repair and maintenance centres. We're a registered MOT testing station so you can rely on us to deliver a quality service time and time again. Lewis Motors also specializes in repairing and services BMW vehicles, so no matter what your needs are, we're sure to be able to meet them.
We understand how important it is to save a bit of money on something as potentially costly as an MOT test. That's why we're always offering big savings and special deals for all of our customers. Simply check out our website and we'll be happy to offer you assistance with our special deals that all come at affordable prices.
People often delay getting their MOT test until it's too late. They're worried about their vehicles failing and they often worry that they're going to end up with an expensive bill for repairs that they don't even understand. Lewis Motors values transparency so that you understand what's wrong and how much it will really cost to get your vehicle repaired
At the end of the day, your vehicle's safety becomes our responsibility and we take pride in our MOT test services that are both affordable and reliable. Don't hesitate to get in touch if you're in need of a trustworthy service.
In addition to testing vehicles, we also provide repair and testing services to keep your vehicle running in good condition, so don't hesitate to contact us for all of your vehicle-related needs.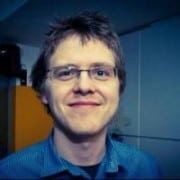 I took my BMW 1 series to Lewis motors and can't say enough how good the service was. They know BMW vehicles inside out and provide a fantastic service at a modest price. I will use Lewis Motors again and would recommend them to anyone.
Lewis Motors will happily perform an MOT test for you on any vehicle that is older than three years. We'll also do tests on taxis. If you're not sure if you need to have your car tested, then we can help you find out or you can check the gov.uk website for more details.
If you drive a van or rely on it for work then we understand just how crucial it can be to your lifestyle. If it were to break down then you'd put your work at risk, so we make sure to perform a thorough and comprehensive check on all vans as well as standard vehicles.
Lastly, we also do tests and servicing for light commercial vehicles that are at Class 7. Simply give us a call and we can help you manage your larger vehicles. There are only a few MOT test centres that are willing to work on larger vehicles, so put your faith in us and contact us today no matter what services you need.
Contact Us Via Contact Form