Lewis Motors Mot Check Blackpool
If you're planning on driving your car in public roads (and it's older than three years) then you'll need to pass an MOT check. Thankfully, Lewis Motors is one of the most reliable MOT specialist centres in Blackpool. We provide a variety of MOT and repair services on not just regular cars, but also taxis, vans and even light commercials.
About Our Blackpool Service
We're one of Blackpool's most trustworthy MOT centres, offering everything from vehicle tests to repair and also maintenance services. We're a registered MOT testing station so you can have peace of mind when you do business with us. We're also specialists in BMW vehicles, so give us a call if you're in need of a specialist to help with your MOT check or more.
We know that MOT checks can often seem expensive especially if you need to repair your vehicle on the same day. That's why we go the extra mile for our customers by offering special deals and savings that you can check on our website.
Our customers pick us for their MOT check because we're not only an affordable service, but also one that understands the concerns that each customer has with their vehicle. Whether you drive a taxi, a van, a light commercial or just a regular car, we know how important your vehicle's safety is and we take every measure to ensure that we thoroughly examine your vehicle and offer you real advice on what to do should you fail your MOT check.
We value both transparency and customer service so that you know you're in good hands when you partner with us. We take pride in the work we do and we'll always perform our test, servicing and repairs to the highest standard possible.
Don't hesitate to get in touch with us no matter what your vehicle-related needs are–we'll be happy to assist.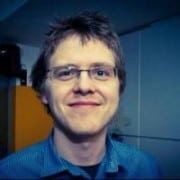 I took my BMW 1 series to Lewis motors and can't say enough how good the service was. They know BMW vehicles inside out and provide a fantastic service at a modest price. I will use Lewis Motors again and would recommend them to anyone.
If your vehicle is three years or older then we'll happily perform an MOT check on it. If you drive a taxi, you're also welcome to bring your vehicle to our testing centre for an efficient and comprehensive check. If you're not sure if you're due for an MOT test, then feel free to let us know and we'll help you find out. Mot Check Blackpool based service.
We know just how important a van can be for work purposes, which is why we extend our services to also help anyone that drives a van. If you use a van on a regular basis then it's important to have an MOT check to ensure that it's road safe, so get in touch and we'll happily perform a comprehensive test on your vehicle. Mot Check Blackpool based service.
We also do tests and servicing for larger vehicles such as light commercials. If you drive a Class 7 light commercial vehicle, then don't hesitate to get in touch about the services that you need. There aren't many MOT test centres in Blackpool that are willing to work on light commercials, which is why we're one of the few that offer a consistent and reliable service. Mot Check Blackpool based service.
Contact Us – Mot Check Blackpool