Lewis Motors – Book Mot Blackpool
Any car that is older than three years must pass an annual MOT test if you plan to drive it on public roads. Failing to do so could attract attention from the authorities and you'll be in serious trouble if you're caught. That's why it's important for you to book MOT services to ensure that your car is road safe, and that's where Lewis Motors can come in handy
About Our Blackpool Service
As Blackpool's leading service for service, repair and maintenance on vehicles, we're the number one place for you to book MOT services. We're a registered MOT testing station, meaning you can rely on us to ensure that your car, van, taxi or even light commercial vehicle is safe to be driven on the roads. We're also BMW experts, so no matter what type of service you need, you'll know that you're in good hands.

If you're planning to book MOT services soon, then you'll be happy to know that Lewis Motors frequently offers discounts in addition to high-quality services. This means you'll always be able to save money on future tests and repairs when you choose us, so check out our website or give us a call for more information on our latest offers.
Motorists usually hate getting their vehicle MOT tested because it can often bring large expenses. If you're someone that always puts off their MOT, then you'll be pleased to know that Lewis Motors offers affordable testing and services in addition to repairs.
When you book MOT services with us, you'll get a comprehensive package that includes everything from testing to repairs. However, we never push expensive repairs on our customers and you can decide whether or not our transparent pricing is worth your money.
At the end of the day, we take pride in the work we do. Our experienced technicians are friendly, approachable and honest. We make sure to do everything in our power to ensure that your vehicle is returned to you in a safe and repaired state should anything be wrong.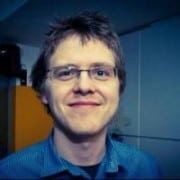 I took my BMW 1 series to Lewis motors and can't say enough how good the service was. They know BMW vehicles inside out and provide a fantastic service at a modest price. I will use Lewis Motors again and would recommend them to anyone.
We offer MOT services for all types of cars including taxis. If you're not sure if you need to book MOT services for your vehicle, then do get in touch with us and we'll help you find out if you need to have your MOT test taken or not.
We know how crucial a van can be for things like business purposes, which is why we recommend that you also book MOT services for any larger vehicle that you may own regardless of if it's a personal or business vehicle. Simply get in touch and we'll be happy to perform tests on your van.
There aren't many MOT test centres in Blackpool that will be willing to test your Class 7 light commercial vehicles–but we do. Simply give us a call and let us know about your vehicle and when you need your MOT test and we'll accommodate your needs.
Contact Us – Book Mot Blackpool